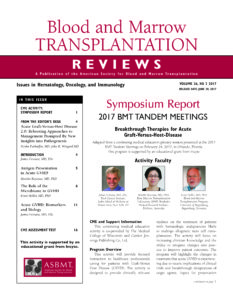 Click here to download PDF.
Acute Graft-Versus-Host Disease 2.0: Rebooting Approaches to Management Prompted By New Insights into Pathogenesis
Nosha Farhadfar, MD, and John R. Wingard, MD
Despite considerable advances in HLA-typing and post-transplant immunosuppressive therapies, acute graft-versus-host disease (GVHD) remains one of the major causes of morbidity and early non-relapse mortality in allogeneic hematopoietic stem-cell transplantation (HSCT) recipients. It has been argued that unless substantial progress is made in prevention or control of GVHD, the ultimate utility of HSCT will be limited.Unfortunately, there has been limited progress in the effective control of GVHD over the past several decades and the major therapies are fraught with suboptimal GVHD control and substantial serious toxicities.
Over the past few decades, high dose systemic corticosteroids has been the mainstay of treatment of acute GVHD. Unfortunately, fewer than half of the patients achieve a durable response to initial corticosteroid therapy and there are substantial toxicities that compound the risks posed by GVHD.Bone and Marrow Transplantation Reviews contains the transcript of a symposium that took place at the BMT Tandem meeting in February 2017 in Orlando FL, which discussed new insights into the underlying pathophysiology of acute GVHD, the identification of biomarkers of GVHD, the link between changes in the gut microbiota and GVHD, the interaction between alloantigen presentation and GVHD. These are fueling the identification of new therapeutic targets and the development of new predictive models using recently identified biomarkers for risk-stratification of patients which is necessary for development of individualized approaches that hopefully will archive more effective and less toxic therapeutic approaches in this setting.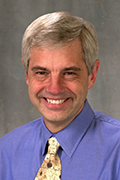 James Ferrara, MD, DSc
Professor, Medicine, Hematology and Medical Oncology
Tisch Cancer Institute
Icahn School of Medicine at Mount Sinai
New York, NY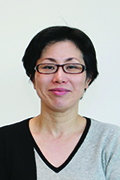 Motoko Koyama, MD, PhD
Senior Research Officer
Bone Marrow Transplantation Laboratory
QIMR, Berghofer Medical Research Institute
Brisbane, Australia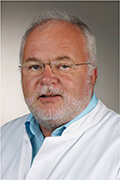 Ernst Holler, MD, PhD
Professor
Blood and Marrow Transplantation Program
University of Regensburg
Regensburg, Germany
Thank you for participating in the CME activity. In order to obtain 1.0 AMA PRA Category 1 Credit™ you must:
Read the learning objectives;
Read the articles and study the tables and figures in this publication;
Register and complete this posttest online;
Complete the application for CME credit and the activity evaluation form online.
For CME credit, visit Medical College of Wisconsin. Immediately upon passing the online test, you will get your certificate via email.