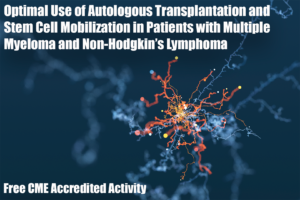 Activity Speakers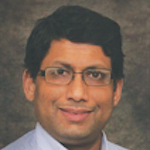 Parameswaran Hari, MD, MRCP, MS
Armand Quick-William Stapp Professor of Hematology
Interim Chief Hematology and Oncology
Medical College of Wisconsin
Milwaukee, WI
Parameswaran Hari, MD, MRCP, MS, is the Armand J. Quick/William F. Stapp Professor of Hematology at Medical College of Wisconsin. Dr. Hari serves as Chief of the Division of Hematology and Oncology in the Department of Medicine. After medical school in India, he completed training in Internal Medicine and Hematology at premier institutions in United Kingdom, and then in Medical Oncology and Transplantation at the Medical College of Wisconsin. Dr. Hari is also Scientific Director of the plasma cell disorders working committees of the Center for International Blood and Marrow Transplant Research (CIBMTR). His primary clinical interests are in allogeneic hematopoietic stem cell transplantation, plasma cell disorders—multiple Myeloma, Amyloidosis, and other monoclonal gammopathies.
Luciano J. Costa, MD, PhD
Associate Professor
Department of Medicine and Bone Marrow
Transplantation and Cell Therapy Program
University of Alabama, Birmingham
Birmingham, AL

Luciano J. Costa, MD, PhD, is originally from Brazil, where he graduated from medical school in 1998 and subsequently completed a PhD studying cell signaling in cancer, both at Universidade de Sao Paulo. He trained in Internal Medicine and Hematology prior to moving to the U.S. in 2003 to pursue fellowships in Hematology and Oncology (University of Colorado) and Blood and Marrow Transplantation (Mayo Clinic, Rochester), and ultimately a career as clinical investigator.

Prior to joining the University of Alabama at Birmingham, he held an appointment as Associate Professor of Medicine and Director of Research for the Blood and Marrow Transplant Program at the Medical University of South Carolina from 2008 to 2014. His prior clinical research includes transplant and non-transplant management of lymphoproliferative and plasma cell disorders. He has also been deeply engaged in strategies for optimization of hematopoietic progenitor cells mobilization and in population outcomes of blood cancers.